About Us
Welcome to The Dentistry – the leading centre for excellence in oral health care on Macquarie St in the Sydney CBD. From children to adults, our caring team provides a wide range of solutions to suit your individual needs. With a modern approach, you'll find all the latest dental services available, from routine checkups to full mouth reconstructions.
Our Philosophy: Respect, Transparency and Dedication
Our practice, The Dentistry, aspires to be a pre-eminent provider of quality dental services to all our patients.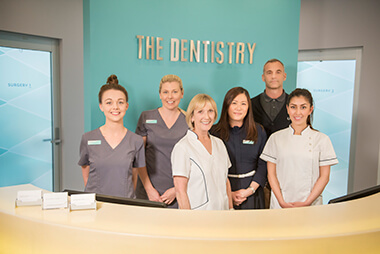 Central to our success is our commitment to our patients. They are the core of our business and our recognition of this drives us to serve them with unswerving dedication. All that we do is dedicated to this purpose and the realisation that the interests of our patients is our major primary concern.
Our continued success depends upon our maintenance of our reputation for honesty and integrity. Integrity includes trust, honesty and ethics and it is by these concepts that we endeavour to base all our professional dealings and by which we are happy to have our actions judged.
To help us to maintain a high standard of integrity we continually remind ourselves when treating our patients that, "Were our positions to be reversed, would we be happy with the treatment provided?" The only answer acceptable to us is "Yes."
We realise that superior service can only be achieved through best work ethics. Excellence and quality are the foundations upon which we build our reputation and we recognise that complacency, cutting corners and mediocrity are our enemies.
The Dentistry recognises that its most important asset is its team. Even though each individual team member has his or her own role to play we realise that patient satisfaction can only be fully achieved by the whole team working cooperatively, constructively and harmoniously together in unison.
To help provide this and maintain a high standard of professionalism and continual improvement all our team members undergo training on both a clinical and administrative level throughout the time they are working with us.
We recognise that however our achievements to date are judged our quest for improvement is never ending.
We are always happy to receive feedback and suggestions from our patients as to how we can improve our performance and make their visit to our practice more pleasant and memorable.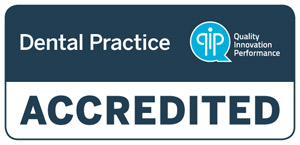 QIP Accredited
The Dentistry is a QIP accredited practice. We have achieved this by integrating the National Safety and Quality Health Service (NSQHS) standards into our practice's existing quality standards systems.
Contact us today to learn more about our services or book your appointment!

The Dentistry | 02 9232 6754