Children's Dentistry Macquarie St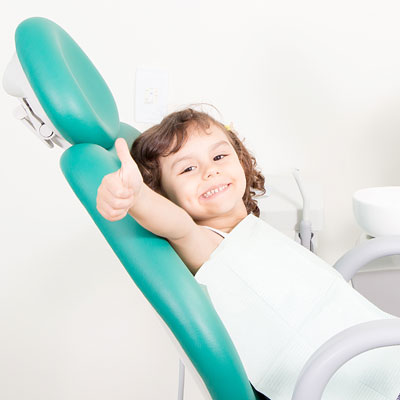 At The Dentistry, we welcome people of all ages to our practice. The youngest members of the family can get the care they need with us, too. Your kids will love their dental appointments from early on. Each member of our staff enjoys making sure that their visits are fun, enjoyable and light hearted.
Why You Should Start Checkups at Age 2
We recommend that you bring your child in by the time they turn 2. You can take them in earlier, too, if you wish. For example, they can accompany an older brother or sister to their dental checkup to become familiar with our environment and team members. By starting dental care early in life, we will make sure they're not affected by tooth decay and other oral health concerns.
We'll also instruct them in how to care for their teeth properly so that the full responsibility of a healthy smile isn't on mum and dad.
The Dental Services We Provide for Children
We feature a broad range of options within children's dentistry to make sure their teeth and gums stay healthy:
Routine exams and cleanings. With biyearly appointments, your child likely won't experience serious problems. We'll catch any potential issues early on. At these visits, we'll also teach them about brushing, flossing and dietary considerations for a healthy smile.
Custom mouthguards. If your child is active in sport, their head, neck, mouth and jaw should have an extra measure of protection. We create tailored mouthguards so that you don't have to worry about a trauma occurring.
Tooth-coloured fillings. You don't want to have silver fillings tarnish your child's bright smile. We use white fillings that will blend in with their teeth so that nobody knows they're there.
Fissure sealants. Children can have a difficult time making sure their back teeth stay clean. The deep grooves in the molars are the perfect place for decay to occur. We can apply a fissure sealant to make the tooth smooth and easy to clean.
Use the Child Dental Benefits Schedule With Us
We accept the Child Dental Benefits Schedule for children's dentistry Macquarie St. Under this pro-gramme, eligible children can receive $1000 in basic dental care every two years. Contact us today to book your child's appointment!

Children's Dentist Macquarie St Sydney CBD NSW | 02 9232 6754