Fillings Macquarie St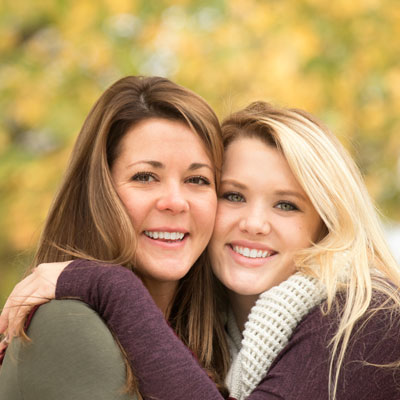 Brushing and flossing are vital when it comes to achieving and maintaining a healthy smile. Your biyearly appointments are the other most important thing you can do for your teeth and gums. Though you may be careful to take care of your smile, tooth decay can still set in. It's a problem that affects children and adults alike.
If you have tooth decay, we can provide you with a filling that will stop it from spreading. Our tooth-coloured fillings blend right in with your teeth so that nobody can see it.
Why White Fillings Are the Preferred Choice
In years past, people received silver fillings when they needed to address tooth decay. Those have fallen out of use due to how noticeable are and over concerns about the trace amounts of mercury they contain.
White fillings fit in seamlessly with your smile. Not only that but you won't need as much of your existing tooth material removed as you would with a silver filling. Furthermore, your filling won't contract and expand when it comes into contact with hot and cold food or drinks.
What to Expect When Getting a Filling
The first step is to let us evaluate your oral health. We'll determine if a filling is the best way to proceed. If so, we'll discuss each step of the appointment with you. First, you'll be given anaesthetic so that you don't have any discomfort during the procedure. Then, we'll remove the decay from the tooth and disinfect the area.
The filling material will be placed onto the cavity, then shaped into the proper form and hardened. The final step will be to polish your filling Macquarie St and carefully check it to make sure we're satisfied with the results.
Inlays or Onlays Available
Larger areas of decay might need more coverage than a filling offers but aren't big enough to require a dental crown. As an alternative, an inlay or onlay can cover the top of the tooth or over the cusps. They'll be fabricated in our laboratory to ensure a perfect fit for you.
Book Your Consultation Today
Are you afraid that you may have tooth decay? You can stop it in its tracks with a visit to The Dentistry. Contact us today to book your appointment! We are preferred pro-viders for Bupa, CBHS and Medibank.
CONTACT US

Fillings Macquarie St Sydney CBD NSW | 02 9232 6754