General Dentistry Macquarie St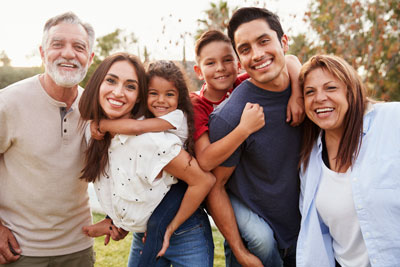 At The Dentistry, we provide quality care that's personalised to your needs. We want your teeth and gums to be healthy over your entire lifetime. With our broad array of solutions, we're sure to find what suits you and your goals. We have numerous general dentistry services available to you.
The key to having a beautiful smile lies in preventing future problems from occurring. After your home care routines of brushing and flossing, having periodic examinations with our team is the best thing you can do for your oral health. These thorough appointments involve an evaluation of each tooth, taking X-rays if necessary, removing buildup from the teeth and polishing them to a gorgeous finish. If we locate any potential issues, we can deal with them straightaway. Read more
Tooth decay is a common problem in children and adults alike. When a hole has been created by decay, it must be filled so that the decay doesn't spread or cause an infection. We use tooth-coloured materials for our fillings. It will blend in perfectly with your natural teeth so that nobody knows it's there. Read more
Our conservative approach always promotes saving your natural teeth whenever possi-ble. In certain cases, though, an extraction may be required. If so, you can feel confident that your extraction with our gentle team will be comfortable. You'll be under anaesthetic so that any discomfort is minimised. Read more
One option to save a tooth from having to be extracted is a root canal treatment. This simple procedure cleans out an area of infection from a tooth. After, we will likely advise you to have a crown placed over the affected tooth. You'll have a stable, secure tooth and you won't have to feel concerned about compromising your oral health. Read more
Our dentures aren't the ones your grandparents used to wear. We custom-make each patient's denture so that it's comfortable, fits securely and lets you live the lifestyle you want. We provide dentures in full or partial formats created from different materials to suit your needs. Read more
We love seeing kids learn how to care for their teeth from a young age. When their teeth first begin to erupt, they should have their first checkup with us. We'll get them familiar with our environment and show them that their dental visits can be fun and enjoyable. We have a variety of solutions available to children. Read more
If you are active in a sport or grind your teeth at night, you need an extra measure of safety to protect your oral health. We fabricate mouthguards that are tailored to you for a comfortable, close fit. You'll be able to speak and breathe as normal while you wear your mouthguard. Read more
Book Your Visit Today
Are you due for an appointment for general dentistry Macquarie St? We're here for you. Contact us today to book your visit! We accept health funds and have a HICAPS machine on-site.

General Dentistry Macquarie St Sydney CBD NSW | 02 9232 6754