Mouthguards Macquarie St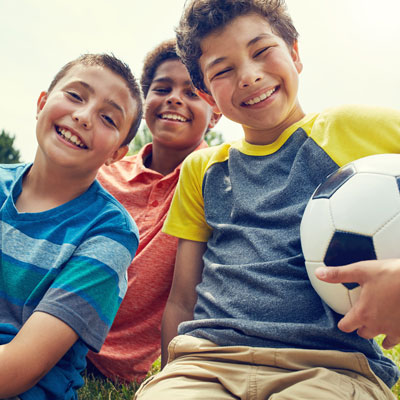 At The Dentistry, we want to help you have a healthy, beautiful smile for life. There are certain situations in which you may need an extra measure of protection. If you are active in contact sport or have a child who is athletic, there is a good chance of injury to their mouth or jaw. In turn, it can affect their head, neck and face.
Another common use for mouthguards is to wear them at night. Many people grind or clench their teeth while they sleep and don't know it until a partner tells them or their dentist detects the signs at their routine checkups.
Are You Grinding?
Since you're not conscious when you grind your teeth, you may have no idea that you're doing it. There are, however, some common signs to look for if you suspect you are grinding your teeth:
Clicking and popping in the jaw
Cracked or fractured teeth
Frequent headaches, particularly upon waking
Inability to fully open your mouth
Pain in the face, ear and jaw
Worn-down teeth
If you are experiencing any of these symptoms, we recommend that you get in touch with us straightaway to have an evaluation. If necessary, we can custom create a comfortable splint for you to wear at night. It is a mouth guard that provides a barrier to damaging your teeth, reducing your symptoms.
Athletic Mouthguards
Cricket, football, boxing and more are all likely to result in a collision. Adults and children can both benefit from wearing a mouthguard during a match. You can get your mouthguards Macquarie St in just a single appointment. We'll take the necessary measurements, then send them to our Australian laboratory. When it's complete, the mouthguard will be returned and you can start wearing it. You can even have your mouthguard created in your team colours.
Book Your Appointment Today
Make sure that your teeth aren't damaged. Contact us today to learn more about our mouthguards! We're conveniently located in the CBD close to the St James and Martin Place train stations.
CONTACT US

Mouthguards Macquarie St Sydney CBD NSW | 02 9232 6754