Dental Crowns and Bridges
at The Dentistry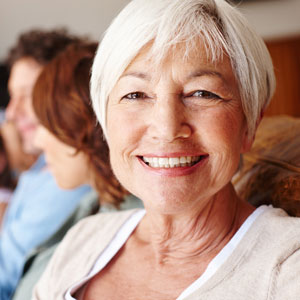 Do you find yourself covering your mouth when you talk? Do you avoid having pictures taken? If you're not satisfied with the look or function of your smile, the team at The Dentistry can help you. Crowns and bridges can fill gaps, strengthen existing teeth and give you the beautiful, photo-worthy smile that you've always dreamed of.
Dental Bridges
A single missing tooth or multiple missing teeth can make you feel self-conscious. A dental bridge involves two crowns that are placed on either side of the gap which is connected to an artificial tooth that is suspended into the open space. It's then cemented into place, giving you a permanent solution that can be maintained just like a regular tooth.
Dental Crowns
Also known as a cap, dental crowns are custom-created to go over a tooth that needs strengthening due to a weakened structure from decay or damage. Crowns may be required due to a tooth that
Experienced a recent crack or break
Has a sizeable filling that requires replacement
Has undergone endodontic (root canal) treatment
Is being restored with a single dental implant
Strong materials are used to ensure that you get long-lasting results. The procedure is simple, and your crown will match the rest of your teeth, blending in perfectly with your smile.
Discover the Best Solution for Your Smile Needs!
If you're wondering which of these exceptional offerings is best suited to your needs, we can help. Learn more about crowns and bridges in Macquarie St by contacting our team today!
CONTACT US

Dental Crowns and Bridges Macquarie St Sydney CBD NSW | 02 9232 6754